Good Morning and welcome to September Counterfeit Kit Challenge Blog Hop.I'm following the very inspiring Julie and if you are coming from her blog then your on the right track :) but if not you may want to start at The Counterfeit Kit Challenge Blog and get on board with the first stop on this month's blog hop. This is always a fun blog hop showing off the ladies creations from their current counterfeit kit. This month, you can choose to share any project you have made with your Counterfeit Kit Challenge kit which you have not shared on your blog yet. Your project could be related to any of the three challenges or maybe just something you made with your kit. As a reminder, here are the three challenges this month:
I chose to use one of Shimelle's sketches for my layout :) Love a good sketch challenge. Now this layout includes that card I made for a
sneak peek
back on the 15th when I couldn't show the rest of the layout :)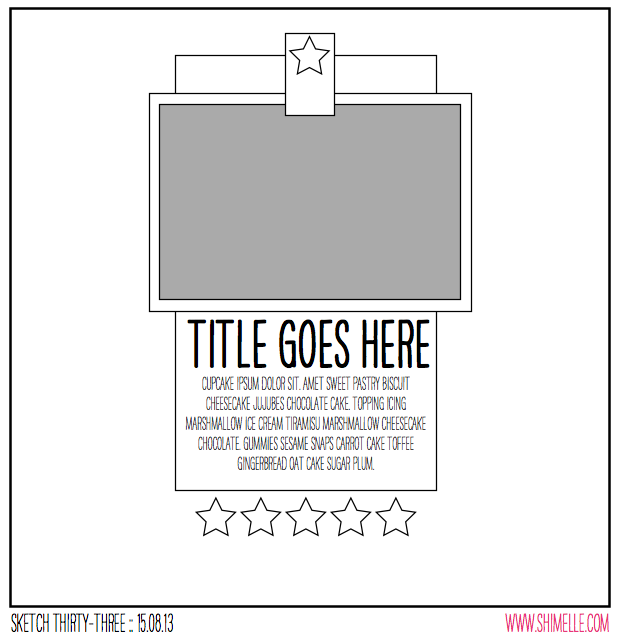 Shimelle's Sketch to Scrapbook Page:
Putting One Photo Center Stage
This was such a cool sketch to use for this photo and for the card I made for Sketches in Thyme Project Life style. I used some of the Dazzles kit that was with in my kit of A Little Fall in the Air with some other papers from my stash in my kit. Glad to use up those chipboard pieces I got awhile back in a smashbook package of dodads :) A page that came together pretty quickly too just around a half an hour to create.
Thank you for stopping by and do continue on with the blog hop and see what Lisa
has created she does so magnificent creations :) and you can see what she did create at her
blog
.