Hello and Good Morning. Today is the Counterfeit Kit Challenge Blog February blog hop and you should have come to my blog from the creative Lisa's
blog
:) So excited to go and see what amazing project Lisa has done, but I'm excited to go and see what all the members have done. So if you are just now joining the hop you may want to go to
Counterfeit Kit Challenge Blog
to start at the beginning of the hop. This month we could either do the challenges or we were able to show anything we wanted that was created with our kit that we have not shared yet on our blog. I chose to do a quick challenge with my kit.
As a reminder, here are the three challenges this month:
I chose to do Challenge #3 Say What? and I approached it by adding alot of chatter to the layout of what one feels when at an amusement park :) This over all was a fun layout to make and really enjoyed the process of doing it. For the inspiration of the layout came from 2 venues. 1st this is LOAD23: Transportation, prompt was Boat and while I was debating on what to do. This picture seem to float into my brain, yes this would make a great layout for the prompt. For the layout itself I located that wood paper in my Color Splash Kit from the Jack and Jill paper pack. So being inspired by woodgrain pattern paper I can use this for
Challenge #136 -
Inspired by woodgrain
over at Whimsical Musings.
For my layout itself I used and old sketch over at Shimelle's
Blog
from 2013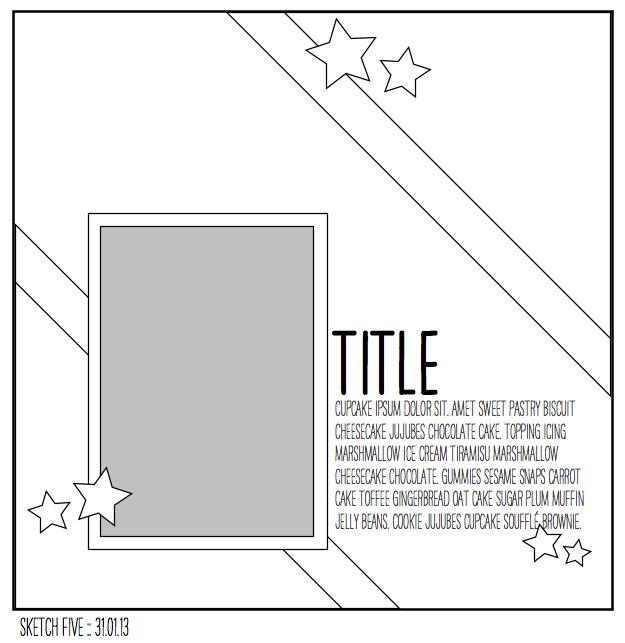 Cool sketch to use and the inspiration over on the blog was a big help too, see I'm not use to just scrapping one picture :)
I followed along with the inspiration over at Shimette's blog when it came to add this section to the layout. So glad I did too :) really added more interest to the layout doing this section. Have to give Nicole credit her clustering class is really bringing out more of this kind of scrapping for me :)
This one photo of the day is all of have to tell the story. Will need to add a larger story on the back of the layout about the day. Me and the kids spending a fun day together was such a blast :)
My journaling spot :) Thank you for stopping by today and do hope you enjoy the blog hop and if you want to play with your stash I don't know a better way to do it other than building a kit with the help of the
Counterfeit Kit Challenge
blog :)
Now off you go to see what creativity that Kelly has going on over at her
blog
:) So excited to go and see what Jemma and the girls have done.